Leadership Development:  Explore, Prepare, Raise Your Hand!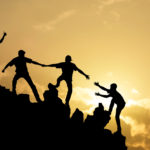 INPE's primary focus is on leadership development.  Our online leadership modules are being updated and details are provided under the Continuing Education tab of this site.  Newly revised programs will be released over time.
Are you ready to raise your hand and take the leap of leadership? We would be honored to help you gain the confidence, aspiration, commitment, and competencies needed. While a live program is definitely ideal, no live events are open to registration. Contact us if interested in scheduling an event, as programs can be incorporated in other meetings or conferences or scheduled to "stand-alone".
INPE Leadership Programs offer evidence-based and expert-guided content to promote individual leadership growth, regardless of career stage.  If ready to accept the challenge to lead, you can learn the values and strategies to promote success on your path forward.
During our leadership development programs we examine the literature on leadership, with emphasis on more contemporary ones (e.g. Sinek, Godin, Grant, Covey); discuss the challenges associated with leadership; identify characteristics, strategies, and resources that promote leadership success; and impart skills and tools to set attendees on a trajectory towards professional leadership.
If interested in learning about future entries in the online program or how to bring our interactive "live" content (via Zoom during social distancing needs) to your area, complete the "contact us" form.  Also check out the blog on this site, which focuses on leadership development topics.  Finally, if you have specific questions or ideas on your personal leadership development and just want someone to bounce ideas off of or to recommend resources email me!
ANSWERS TO A FEW QUESTIONS:
Who is this program for?  This content is for NPs at all career stages.  INPE is an AANP Approved Provider. If you are not an NP, contact Dr. Goolsby using the Contact Us form on this site if you have questions about the relevance of content or CE credit.
What will attendees gain from the programs or meeting?  Beyond the actual content, attendees will be guided through activities to help them identify their leadership interests and strategies to achieve their specific goals. The discussions will promote networking with other attendees (in live programs) and the faculty, with follow-up opportunities beyond the meeting or online programs.  The online programs strive to simulate the interaction available through live sessions, to the degree possible.
Where do I ask questions?  If you have questions about the program or registration, feel free to contact Dr. Mary Jo Goolsby using the Contact Us form on this site.
How do I learn more about Mary Jo Goolsby and the INPE? Abbreviated information is provided on npexcellence.com, including recent blog articles concerning leadership. Connect on LinkedIn.
How do I register?  Details about and links to available modules listed under Continuing Education tab.  While no current live program registrations are open,  contact us to learn how to schedule a program in your vicinity (via Zoom or in-person).
What is the program schedule?  The online series consists of individual, but related, modules.   New programs will be released frequently over time.
Our typical "live" program is 1.5 days long, although abbreviated versions are possible, including keynote or concurrent individual lectures.  The following content and more is included in the full program.  Content can be tailored to meet your group's needs--i.e. for new grads, seasoned clinicians with a shared goal or interest, student NPs, half-day sessions.
How we stand on the shoulders of previous leaders (Giants) and how we prepare to join the scaffold
Leadership values, strategies, & skills
What we can learn from contemporary leadership authors (e.g. Sinek, Godin, Grant, Collins, & Covey)
Knowing and being true to your Why, i.e. your North Star or Purpose
Networking for professionals
Engagement--Finding your tribe
Mentorship--Finding and being a mentor
Reputation-building
Helping & inspiring others
Entrepreneurship & intrapreneurship
Mastering professional communications - including sessions on writing for publication and public speaking
Setting your path forward
Other questions? Please use the Contact Us form for a prompt reply.
Why Leadership Training?
Having enjoyed a broad range of leadership positions and activities, my goal is to instill confidence and skills in NPs to seek opportunities for professional growth and leadership.  Leaders are not born!  Leadership is not based on time served or job description!  Instead, future leaders must know their passion or purpose, show up regularly, volunteer, and take responsibility for their professional development and contributions.  Fear and uncertainty tend to hold us back--if you are willing to step out and take the leap to leadership, I would be honored to support your efforts.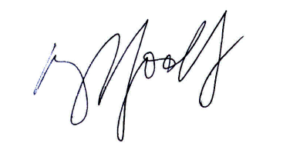 Mary Jo Goolsby, EdD, MSN, NP-C, FAANP