For those who have been certified by NRCME for five or more years, FMCSA has released (in July 2022) its "refresher course" slated for completion 5-years after initial certification. MEs have been notified that the course is available and given a required completion date.  If you have not received this email, log-in to your NRCME account where you will see the link to the course.  For all others wishing to become certified or to prepare for the periodic recertification, please see details below.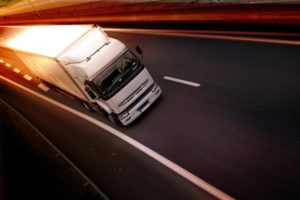 To register return to course HERE.   
INPE's NRCME Training Course prepares healthcare providers with the knowledge needed to successfully complete the National Registry of Certified Medical Examiners (NRCME) certification test. The course online course is delivered through six modules. In addition to the lectures, resources include printable handouts; copies of NRCME and Federal Motor Carrier Safety Administration (FMCSA) documents, forms, and study materials; supplemental videos; and lists of additional NRCME and FMCSA resources. Quizzes validate successful course completion and a sample test-bank of over 150 items is also offered to help learners study and prepare for the NRCME test.  You may print and/or download your CE Certificate immediately upon completion; you then have three years from date of completion to take and pass the NRCME exam.
The INPE Online NRCME Training is 100% online, convenient, user-friendly, and affordable. Approximately 7000 clinicians have successfully completed the online course. Although no "live" NRCME courses are scheduled at this time, please contact us if you are interested in learning how to schedule a "live" training program for your organization.
On completion, learners will be able to meet the following objectives:
Perform driver certification examinations in accordance with FMCSA physical qualification requirements and medical guidelines.
Apply knowledge of FMCSA's driver essential job functions, physical qualification standards and advisory criteria to findings gathered during the driver's medical examination.
Document with accuracy the medical history and physical examination findings on the Medical Examination Report and the Driver's Medical Certification Card certifying a driver for an appropriate interval.
Describe the physical and mental qualification requirements for commercial drivers using the 13 standards and Medical Expert Panel Guidance materials to determine driver medical fitness for duty.
Discuss the process for the FMCSA Waiver, Exemption, and the Skill Performance Evaluation (SPE) Certification Programs for commercial drivers who cannot otherwise qualify to drive.
Promote health and wellness strategies to reduce potential risk to public safety for the CMV driver
Accreditation: This program is designated for 7.5 contact hours of NP CE credit by the Institute for Nurse Practitioner Excellence, an AANP Approved Provider. The course is designed to prepare learners to serve as certified medical examiners under the Federal Motor Carrier Safety Administrations' (FMCSA) NRCME program. The course presents the NRCME mandated core curriculum, using examples to illustrate recommendations and driver presentations. This program is valid through 8/31/2023.  It is regularly updated, with date provided on the CE Center course description.
This program was planned in accordance with AANP CE Standards and Policies and AANP Commercial Support Standards. INPE is accredited by the American Association of Nurse Practitioners as an approved provider of nurse practitioner continuing education. Provider number: 130325.
Recent feedback includes:
"The NRCME Course offered by INPE was thorough and informative. I passed the exam without difficulty and would recommend this course for anyone who wants to obtain certification." LC, NP, Suffern, NY
"The NRCME Course prepared me to pass the DOT physical exam. The content was relevant to the exam and the process of doing the physicals. Thanks for offering this course. " AG, MD, Chicago, IL
"The DOT training course was very thorough and well put together. The questions at the end of each module helped summarize the course content. The course content also helped to stimulate critical thinking necessary when evaluating CMV drivers. Overall, the course content was excellent!" NA, NP, Tampa, FL