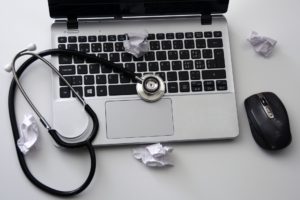 The following is a list of key documents published by national organizations regarding the value and contributions of NP care.  Nurse practitioners should be familiar with the points discussed in each of these documents.
AANP (2013). Nurse practitioner cost-effectiveness.  https://aanp.org/images/documents/publications/costeffectiveness.pdf
AANP (2015). Quality of nurse practitioner practice. https://aanp.org/images/documents/publications/qualityofpractice.pdf
AARP (2014).  Removing barriers to advanced practice registered nurse care: Hospital priveleges. https://assets.aarp.org/rgcenter/ppi/health-care/insight55.pdf
AARP (2010).  AARP 2010 policy supplement: Scope of practice for advanced practice registered nurses. http://c.ymcdn.com/sites/flanp.site-ym.com/resource/resmgr/articles_and_research/2010-AARPPolicySupplementSco.pdf
American Enterprise Institute (2018). Nurse practitioners: A solution to America's primary care crisis. 
Cochrane Systematic Reviews (2018). Nurses as substitutes for doctors in primary care (abstract).
FTC (2014).  Policy perspectives: Competition and the regulation of advanced practice nurses. https://www.ftc.gov/system/files/documents/reports/policy-perspectives-competition-regulation-advanced-practice-nurses/140307aprnpolicypaper.pdf
IOM (2010). The future of nursing: Leading change, advancing health. http://nationalacademies.org/hmd/reports/2010/the-future-of-nursing-leading-change-advancing-health.aspx
Josiah Macy Foundation (2010). Who will provide primary care and how will they be trained? http://www.macyfoundation.org/docs/macy_pubs/JMF_PrimaryCare_Monograph.pdf
NCSL (2013).  Meeting the primary care needs of rural Americas: Examining the role of non-physician providers. http://www.ncsl.org/documents/health/RuralBrief313.pdf
NCSL (2011)  Closing the gaps in the rural primary care workforce. http://www.ncsl.org/Portals/1/documents/health/RHPrimary.pdf
NGA (2012). The role of nurse practitioners in meeting increasing demand for primary care. https://www.nga.org/cms/home/nga-center-for-best-practices/center-publications/page-health-publications/col2-content/main-content-list/the-role-of-nurse-practitioners.html
NONPF (2013). Independent practice & the certified nurse practitioner: A white paper. http://c.ymcdn.com/sites/www.nonpf.org/resource/resmgr/Docs/IndepenPracPPRFinal2013.pdf