INPE's online leadership development content
. . . is located HERE, with free access.   Develop the skills needed to leave a legacy of leadership and excellence for the future.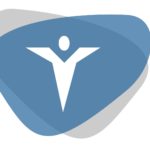 NP Leadership Development and NRCME Preparation are now INPE's primary areas of focus:   
Learn more about our resources below or select one of the menu tabs above.
We look forward to hearing from you
Feedback is always welcome. Please use the contact link to share ideas or needs.  For instance, let us know if you would like to collaborate with INPE to bring one of our courses (Writing for Publication Workshop, NP Leadership Development, or NRCME training) to your area.  We also welcome the opportunity to facilitate group and individual mentorships, as well as strategic planning, using innovative models.