HAPPY NP WEEK!
NP Week is November 11-17!  Wishing all a wonderful week.  What an opportunity to celebrate our passion for the NP role and the contributions our NP colleagues make in the communities they serve!  Mary Jo
INPE's newly launched free, online leadership development site
. . . is located HERE.   We can help you develop the skills needed to leave a legacy of leadership and excellence for the future.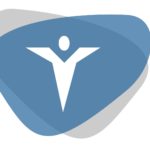 Our Resources Fall in Three Main Categories
We look forward to hearing from you
Feedback is always welcome. Please use the contact link to share ideas or needs.  For instance, let us know if you would like to collaborate with INPE to bring one of our courses (NP Leadership or NRCME) to your area.